Revo
The Revo family includes sofas, benches, screens, pouffes and tables in softly contoured, organic shapes. By arranging these elements in different ways, Revo can be configured to suit every workspace, whatever its function or size.
The Revo seats and walls are complemented by a range of 7 tables of different sizes and heights.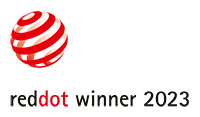 Endlessly configurable.
Responding to the changing way we work and the urgent need for action on climate, our new modular seating collection sets new standards in both sustainability and versatility.
Infinitely recyclable
Instead of the plywood typically used to make upholstery frames, Revo uses REPP (recycled expanded polypropylene), maximizing the reusability of the furniture's materials.
Pearson Lloyd
Collection designers

Founded in East London in 1997 by Luke Pearson and Tom Lloyd, Pearson Lloyd works with manufacturers, brands and public bodies to identify and build products, spaces and services that respond to the challenges of the day and enhance our experience of the world.